Are you Ready for the Future?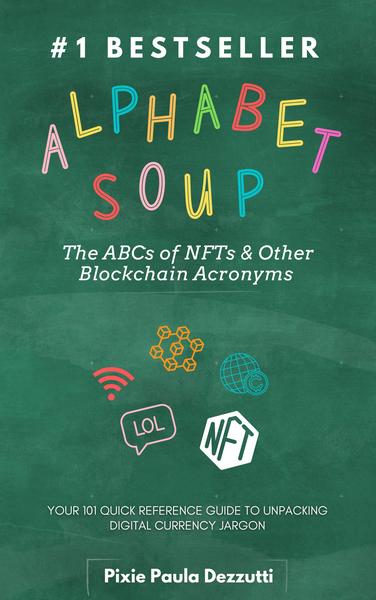 INTRODUCING:
Alphabet Soup: The ABCs of NFTs & Other Blockchain Acronyms: YOUR 101 QUICK REFERENCE GUIDE TO UNPACKING DIGITAL CURRENCY JARGON
Welcome to Pixie's Classroom! In this step-by-step E-Book you will learn how to unpack the world of NFTs, Blockchain, and Digital Currency from A-Z for you and your business. If you have no idea what an NFT is (Non-Fungible Token), what all of these "new" terms and acronyms mean or are unsure of where to begin...then this is the book for YOU!
Charleston's own Pixie Paula Dezzutti, the Owner and CEO of award-winning Striped Pig Distillery and Skirt Magazine, will break down all the pieces needed to enter this space with humor and game-changing ease.
As a valued follower of Dr. Lori Manns, you can download your copy for only $4.87 today by using Promo Code LM at checkout.